Courses and onsite training courses take place in Germany, Canada, the U.S. and all over Europe.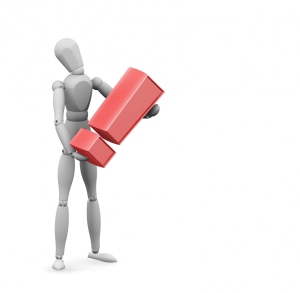 Our first priority is 100% customer satisfaction.
But better than our word for it - our customers know it best:
"Hi Bernd,
Thank you for coming to Limerick to provide this customized Python training course based on our specific use cases. You managed to get through a lot of course content while following up with practical examples after each section, your training style and approach was received well and kept all our Engineering levels engaged. We've already started putting Python to use!"
(Nigel Woods, Snr Automation Manager, Regeneron, Limerick, Ireland, July 2019)


In January 2019, I attended a 5-day Python intensive course for scientists and engineers ("Python-Seminar für Wissenschaftler und Ingenieure") in Gaienhofen-Hemmenhofen (Germany) at Lake Constance. – Right from the start, Bern Klein, our teacher, created a very pleasant and friendly course atmosphere and proved to be a true expert in his field, both from a computer science point of view and from a didactical perspective. The fundamental concepts, language specifics, and potential stumbling stones as well as the remarkable advantages of Python, such as flexibility, versatility and conceptual straightforwardness were presented and explained in a very comprehensive, compelling, and enthusiastic way. Based on an excellent and extensive course script (complemented by Bernd Klein's book "Einführung in Python 3"), many relevant practical exercises, and a good sense of humor, the course was fascinating at any time. Furthermore, Bernd Klein's flexibility and ability to address in detail hands-on questions from the participants having completely different background and programming precognition and to tailor the course content and pace to the needs of the audience was extraordinary. Finally, I want to thank Bernd Klein for the great learning experience and the gained passion for Python. For sure, I will exploit it in my daily research work.
(Roger Dangel, physicist, Research Staff Member at IBM Research GmbH – Zurich, CH, February 2019)


"We had an in-house Python basic course for our hardware developers team - Mr. Klein customized a course that fits our wishes and needs. Mr. Klein is a very professional trainer with a deep knowledge, understanding and passion for the Python language, he is able to explain the fundaments and idea behind the language in an amazing way.
He was able to keep us fascinated for the entire three days, the course contains many examples and hints that you will never be able to get in any online course.
This course is highly recommended!"
(Tal Yehiely, Hardware Developer, OMICRON Electronics GmbH, Klaus, Austria, April 2018)


"I have been attending the course 'Python for engineer and scientists' hold by Bernd Klein in Villach and can just further highly recommended it. As a beginner-to-intermediate Python user and software developer, the details offered in the course helped me to understand concepts like decorators and get solid insight of how Python works behind the scenes. The course is practical-oriented with lots of examples. The trainer managed to cover topics of interests for both software and hardware developers and even provide hints to specific problems the participants had encountered in their daily work. Tips about differences between Python 2 and Python 3 represented for me also a very interesting and helpful point for the future. The course was a good dive-into Python and made me want to continue using it and improve my skills. Thank you again and will be definitely using your tutorials further!"
(Irina-Diana Vidrascu, Infineon, Klagenfurt, Österreich, March 2018)


"I attended the Python course held by Bernd in Bucharest in Oct 2017. The language and the concepts behind where very well presented. There are many things he showed us you would not find out from an online Python training. We have used Perl before but Python is so much better, is easy to use and read. Bernd gave us some practical examples which showed us what you can do with this language. I would recommend this training, the language can be used even by HW designers like us to automatize things."
(Daniel Enache, Infineon Technologies Romania, Bucharest, October 2017)


During the early 2017 we had the opportunity to invite Mr. Bernd Klein to offer in-house courses for the engineers from different disciplines in the company. Accordingly, the course contents, pacing and duration was tailored based on the specific target audience of the course.
From the perspective of most of the attendees, the goal was to discover the scope, and the feature-set of the language, to have some hands-on practice during the course and more importantly to find out, what capabilities of the language could add value to one's daily work-flows. These goals were indeed met very well by the course structure and by the very engaging and friendly presentation from Mr. Klein.
Last but not the least, thanks to the flexibility of the course contents, the excellent course material and smooth coordination with Mr. Klein for organizing the different courses, there has been a huge response and turnout for these courses.
(Tejinder Ahuja, Sennheiser electronic GmbH & Co. KG, Hannover, May 2017)


The Python training class I attended in Amsterdam has been very rewarding on many different levels because of Bernd's exceptional teaching skills. Bernd is the kind of teachers that shows his passion with enthusiasm of the Python language. He has a very deep understanding of Python and discusses the important differences between version Python2 and Python3. Also the course material is excellent and turned-out useful in practice. After a few days of intense training I was able to write Python scripts for automating tasks. I'm planning to attend the Advanced Python training class with Bodenseo soon!
(Michel van de Meent, ING, Netherlands Amsterdam, Okt. 2016)


"I found the three days' Python course in our premises extremely interesting and fulfilling. Our trainer Bernd was definitely able in transferring us his passion for this amazing language, along with the course topics themselves. The course was well structured and Bernd is both a very knowledgable and a pleasant trainer. Thanks a lot Bernd and I look forward to meet you again!"
(Attilio Pannella, LSE Space GmbH, Wessling, Germany, March 2016)


"I attended the Python and C++ course. It was a great experience working with Keith! He is friendly, casual and with deep knowledge about his subjects! He managed to give me a to-the-point insight of both of the languages and also address some specialised tasks, I had personally requested. I totally recommend Bodenseo for people who need a concise and practical programming course! Cheers Keith and Bernd!"
(Dionysios Lefkaditis, Research Engineer, Flanders' MECHATRONICS Technology Centre, Leuven, Belgium, October 2015)


"The overall experience of the Python intensive course was outstanding. We highly encourage anyone who wants to add Python to his knowledge basket to attend the course. It does not only target beginners but also intermediate and experienced programmers. It covers different topics varying from basic to advanced programming levels. The course contents are dynamic according to the attendee's needs and are not just limited to the description. As for the instructor, Bernd is quite a knowledgeable person and we have benefited from him a lot. He is a great, highly educated, and highly motivated person. It was an honor to meet such a respectful person."
(Ahmed Azab and Mohannad Ali, IC Design Consultants, Scenario Design Services, Cairo, Egypt, September 2015)


"I attended the Python intensive course and recommend this to anybody wishing to learn Python. Bernd's knowledge is excellent and the examples and exercises were well thought out and clearly taught. I really appreciated the small class sizes and being taught the basic principles on which Python works. This has already helped me a lot in my work and I've recommended this course to my colleagues on other missions at ESOC."
(Andy Johnstone, Spacecraft Operations Engineer on ESA Mars Express, Darmstadt, August 2015")


"At first I didn't know what to expect from the intensive Python course I attended and was worried that it might be a bit too much information in such a short space of time. However, Bernd's teaching style and ability to explain complex things in a simple, understandable way soon put me at ease. I very much enjoyed the class set-up; with plenty of practical exercises to keep you on your toes, but with a very relaxed atmosphere so it didn't matter if you made mistakes. The class size was small so I was able to ask as many questions as I wanted and get help when needed. Since there is so much material, we were also given the option to tailor the course to suit our specific needs, which I found very beneficial. I would definitely recommend this course, thanks Bernd!"
(Robin Burgess, Delivery Hero, Berlin, August 2015)


"The 3-day inhouse C# training was well-organized and well-structured. The trainer (Keith Brown) is quite knowledgeable and friendly. He kept the theoretical part to the minimum and focused more on hands-on exercises which is always a plus. The 3-day course is enough to get one kick-started using C# if one already has a background in a similar language."
(Roche Diagnostics International AG, Rotkreuz, Switzerland, July 2015)


"Hi Keith, thank you for the well-prepared lectures we had in Hemmenhofen. Since I hadn't any practice in C++ programming for years, it was an ideal course to learn the programming language again. Especially I like to point out the small group, which enabled large progress steps. I can recommend your course to everybody, even beginners."
(Urs Schneider, Founder, rascope AG, Switzerland, July 2015)


Thanks for the C++ on Linux course, Keith. It offered a lot to learn in a short time, especially on the last day, but the location (Hotel Hoeri directly on Lake Constance) is ideal for cooling down the brain and for allowing reflection in the evening about what one has learned!"
(Robert Klar, Cofely Refrigeration GmbH, Germany, July 2015)


"I along with several of my colleagues attended a 5-day training course on Python at Department of Transportation, Alberta, Canada. The course contents included both of basic and advanced topics, and Bernd Klein was the instructor. Bernd's excellent teaching skills and warm personality made us feel really comfortable. In addition, his course material was of excellent quality. He introduced the material in a very understandable manner and then circled back to relate how it could be applied to real field. He inspired beginners for Python like me to learn, and at the same time also provided with us a good insight in the more advanced topics. He was truly passionate about Python and helping the participants. We really enjoyed the training course and learned a lot, and I would definitely recommend the course."
(Ali Farhan, Professional Engineer, Ministry of Transportation, Alberta Transportation, Edmonton, Canada, June 2015)


"I participated with several colleagues in a 3-day Training Python Scripting of Bodenseo on-site at ABB Turbo Systems in Baden, Switzerland. Both basic and advanced topics were tackled within these three days. The program was tailored for us by Bernd and was to everybody's satisfaction. Not only managed Bernd by his excellent educational skills to inspire beginners for Python, he gave as well a good insight in the more advanced python topics. Moreover, it needs to be mentioned that the course material is of excellent quality. I have to say that I really enjoyed these 3 day Python training."
(Joris Beijers, ABB Turbo Systems AG, Baden, Switzerland, May 2015)


"I participated in a customized learning session at Bodenseo that filled in some of the gaps that I had dealing with Linux, Python and Django. I learned a lot in the 3 day session that I attended with Keith Brown. He is one of the most knowledgeable people I have ever met in the world of software development. If you participate in a full training session you will leave with a deep understanding of how these technologies truly function. They will attack the topics from a "crawl, walk and now run" approach. If you are looking to begin learning about software development or building websites with Python and Django I highly recommend their training. Mr. Brown is a true expert and professional."
(Charles Hayden, Rammstein, Germany, April 2015)


"There is nothing more to say than that it was a great learning experience of having the C and C++ course for Linux course conducted by Mr. Brown. Nevertheless I can't resist adding that the C++ course material was clearly presented, easy to follow, with nice examples and exercises. Mr. Brown would always encourage you to do the exercises yourself before showing the right solution and answering any questions. This way you can slowly get into the programming with C++ from the very basics (that loosen you up and motivate you to continue) to the more complicated ones (where you can realize that you can program with C++). Mr. Brown is very friendly, flexible and pleasant person, and certainly very qualified and experienced teacher. I would definitely recommend the course."
(Dr. Sypidon Konstantinidis, K-tronik GmbH, Munich, Germany, February 2015)


"The training was a good introduction to the C++ standard library. The instructor (Keith Brown) always answered my questions in detail, even if some of the questions weren't strictly related to the current course material but were more necessary to help me understand the topics. The atmosphere during the course was good and significantly helped with the understanding of the code examples and the internalizing of the course themes.
I can heartily recommend the course for newcomers to C++."
(Daniel Banfi, ESG GmbH, München, February 2015)


"Bernd came to the SoundCloud headquarters in Berlin to teach a wide variety of people with different professions and different skill levels. His approach to teaching was great. He managed his pace to the level required. Most importantly, he didn't just teach from the book, but rather drew on his personal experiences to share all of those "gotchya" moments, to help us avoid making mistakes in the future. By the end of the course, he managed to train: 2 data analysts, 1 data scientist, 1 data warehouse guy and even a marketer how to write efficient code in Python! We've already implemented plenty of code in python since the course & we'd recommend him to anyone"
(Darius Kilstein, SoundCloud, Berlin, February 2015)


"I have recently attended a one to one C and C++ course for Linux offered by Bodenseo and I can say without hesitation that my expectations were completely met. Mr. Brown not only is a very qualified and expert teacher but he was also very available to adapt the content of the course to my own needs. I am fully satisfied with my choice and I would recommend this course to anyone who needs an overview on C and C++."
(Dr. Erika Mariotti, Blackfield AG, Cologne, Germany, January 2015)


The Linux course I attended at Bodenseo was a very good introduction to the vast world of Linux. I am fully satisfied with the knowledge I acquired during the course. I highly recommend Bodenseo to anyone who is interested in improving their skills. Thank you Bernd and Keith for all your help! Looking forward to other courses with you.
(Dorian Borca, insparx GmbH, Munich, Germany, October 2014)


The Advanced Linux course I took with Bodenseo was both extremely informative and enjoyable. The atmosphere was great and every question I had was answered in detail. This was a useful experience for me personally to extend my knowledge of Linux, and I would recommend it to anyone who is thinking of furthering their training.
(Nigel Mooney, SpaceTech GmbH, Germany, October 2014)


"This is the second Python course I've taken from Bodenseo and I think so highly of Bernd that I traveled to Berlin for the course. As an instructor, Bernd is very easy to follow along with which is very difficult to do sometimes with intensive programming courses. He has an excellent grasp of the language and I didn't notice a single instance where he didn't know the answer to a question. The examples he uses in the course are very good and allow for hands on experience throughout the course, so it's not just theory but actual practice. There's a lot of material in his Python courses but by the end of the course you're ready to program Python on your own which ultimately was my goal. The Python training material that you get sent home with is extremely comprehensive and gives you many examples to work on at your own pace to reiterate what you learned in the course. I highly recommend Bernd as an instructor and your investment in the Bodenseo Python courses will be well worth it."
(Mike Makar, International Finance Corporation, Washington DC, USA, August 2014)


"Bernd provided an enjoyable and efficient introduction to Python. His teaching methods are very engaging, with a successful mix of explaining theoretical background material and facilitating programming practice. All in all, the course has enabled me to confidently start using Python in my work."
(Dr. Viktoria Eriksson, Bayer Business Services GmbH, Leverkusen, Germany, July 2014)


"Bernd is an expert on python and programming. More importantly, he is a very passionate and effective teacher. Over the 5-day course in Berlin, he was able to explain python fundamentals and its syntax in a very logical and concise manner. The practice examples and detailed notes provided further consolidated my knowledge. Overall, the course is beneficial and enjoyable. I would definitely recommend this course to any python learner."
(S. Pan, University of Natural Resources and Life Sciences Vienna, Austria, May 2014)


Back to the Hotel Hoeri am Bodensee for a second Python course given by Bernd Klein. After taking the first course in 2011 I was able to begin programming my own projects. This time the aim was to get a deeper understanding and once again the course has fulfilled my needs. The balance of tutorial and practical examples was excellent and I now have the tools to create more complex programmes.
(Mike Hurst, Data Analyst, Source Capital AG, Zug, Switzerland, May 2014)


What a brilliant course - I attended the "Fundamentals of Perl". Bernd Klein has excellent knowledge in Perl Programming. He went out of his way to accommodate us. He tailored the course to fit to our knowledge of the topic and made a lot of effort to make sure we understood the content of the course. The course was well organised and all learning material and equipment was perfect. The examples and practical exercises where relevant and usable. The location of the course was stunning and was a really great environment for learning. I would not hesitate to recommend this course for Perl beginners.
(Jo-Anne Sleigh, Düsseldorf, Germany, December 2013)


Dear Bernd,
I would like to thank you for the Python beginners course I took in Nov 2013. Your endless patience and ablility to make anything easy to understand was priceless. I now have to confidence to pursue projects involving Python as well as the knowledge to improve my programming skills in general.
I highly recommend this course to anyone who needs to further themselves in programming and python, I enjoyed every minute of it.
(Daniel Pathan, DRW Investments (UK) Ltd, London, November 2013)


Hello Bernd,
I appreciated a lot the C++ course and now I feel to be comfortable with this programming language.
Your lessons were clear, they gave me not only the fundamentals to start to work with C++, but even the knowledge to work at high level on it.
Whenever I will need to have an other programming course, you and Bodenseo will be the first choice.
I wish you the best.
(Alessio Farina, K-tronik GmbH, Garching near Munich, Germany, September 2013)


Dear Bernd, thank you for your care in teaching and for your kindness. The course has been intense and interesting. The documentation given was clear, well prepared and useful for future in-depth analysis. The location (in Lake Constance)...even too nice for a programming course :-)
(A.Alvino (PhD), SERMS Lab., Terni, Italy, August 2013)


Hallo Bernd,
I would like to thank you again for the Python 3 course for beginners. You made complex matters easy to understand. With these Fundamentals , I can start now to work with Python and will for sure enjoy to deepen my knowledge along the way,
I wish you all the very best and hope to enjoy again your teaching skills during the Advanced Course.
Best,
Christelle
(Christelle Pluciennik, Terma - Space Division, Munich, Germany, August 2013)


Dear Bernd,
I took your Python course in Toronto this past June (2013). I wanted to let you know how much I enjoyed taking the course. You provided an excellent background to programming, which I thought was very relevant to procedures and processes that have been put in place through Python. The course provided the basics, while also answering questions on topics that were relevant to our group, leading through examples, and applied practical knowledge. I am now in a position to work on my own programming skills and code through what you have taught and the examples you have provided. This is a very relevant course for anyone wishing to learn about current programming in Python, software integration (in my case, scientific research), and numerous other applications.
Best wishes,
Laura
(Laura Chasmer (Ph.D.), Cold Regions Research Centre, Wilfrid Laurier University, Waterloo ON, Canada, August 2013)


"After having taken part in the Python 3 course by Bernd Klein you have all the fundamentals, that you will need to further intensify and deepen the matter with joy and curiosity."
(Hanspeter Stalder, University of Bern, Switzerland, July 2013)


I found my Python training class in Toronto to be very rewarding on many different levels. Bernd is an exceptional teacher, he is able to communicate programming theory so people of all different levels can understand. He clearly has a very deep understanding of Python and was able to answer the majority of questions I asked. The examples Bernd used throughout the class to describe all the many uses of Python were very inspiring to me. The course material is excellent, there are many practical examples we worked through that help the theory sink in much easier. After a few days of intense learning I was able to write python scripts to automate some very important tasks for my job which has helped motivate me to dig much deeper. Bernd is one of those unique teachers that truly has a talent for teaching and it's reflected in his enthusiasm of the subject.. The course location in Toronto is very nice and convenient, it's close to many interesting things to see and do. I'm already planning to attend the Advanced Python training class with Bodenseo!
(Mike Makar, International Finance Corporation, Washington DC, USA, March 2013)


I've attended a Linux Administration course with Bodenseo and I have to say it was very inspiring and packed with useful content that I can directly apply at my job. I was mostly interested in tools that we can use in the non-functional system testing at Six Group and thankfully Bodenseo could accommodate this. Overall I found the content to be more than sufficient, presentation was excellent and combined with hands on exercises made it well worth the time. It also opened my eyes to have a peak into Python which i think will be very useful in the future. I'm still busy documenting the things I learned last week and I hope it can be a helpful source of information for me and my colleagues in the future. I must also say that the Hotel right at the Bodensee was delightful, perfect calm place to have a course at which gives you time to reflect on what you learn with excellent service at the hotel. If time allows I will definitely come back for another course next year.
(Jonas Häggström, Six Group, Zurich, Switzerland, January 2013)


The Python course exceeded expectations. Not only was the subject matter expertly presented at an appropriate level and swift yet manageable pace, but Bernd and the attendees were also delightful. Overall, this was well worth a flight from California, and I'd highly recommend Bodenseo to friends and colleagues.
(Adrian Fehr, Siemens Healthcare -- Next Generation Diagnostics, Berkeley, California, USA, November 2012)


I've attended a beginner Python course and all I have to say is that I'm very satisfied, I would recommend it. The course is intensive and complete, the teacher (Bernd) is competent, helpful and friendly. The accommodation is pleasant, too.
(Laura Mascetti, Terma GmbH, Darmstadt, Germany, October 2012)


Hi Bernd,
I would like to take this opportunity to thank you for coming to Betzdorf last week and giving us a very good training package on Python.
It has really been appreciated by the team your kindness and knowledge.
(Marco Pacitto, SES, Château de Betzdorf, L-6815 Betzdorf, Luxembourg, October 2012)


"Bernd Klein is an excellent and very knowledgeable programmer and python teacher. He adapted the contents of his course to the necessities of our group and guided us through various aspects of Python programming, with well-chosen examples and high-quality material. His friendliness and approachability made the learning process even better."
(Dr. Lucia Santamaria, Fachredakteurin Mathematik ZBMATH, FIZ Karlsruhe, Berlin, September 2012)


"I attended Bodenseo's Python for Beginners with Bernd Klein. The course was very well structured and Bernd explained every example very thoroughly. The course has helped me quickly learn Python and apply it to my job role right away. The real world examples we were able to work through to better help me understand how Python works. The location of the course Hotel Hoeri am Bodensee was a beautiful location with very nice facilities. I would recommend this course to anyone looking to immerse themselves in learning Python with an excellent instructor."
(Brian Christner, Production Systems Integrator, Source Capital AG, Zug, June, Switzerland)


"Dear Bernd Klein,
I'd just like to thank you for your help with my recent C++ introduction course, I thought the course was prepared with a great range and depth of understanding and practical knowledge. I personally liked the way you presented the material in an interesting and interactive process which involved both hands-on exercises with background information and history. Your explanations of the associations within all aspects of the programming language and even explanations of same problems in Python which was also of interest.
Apart from all that I appreciated your patience, friendliness and precise explanations, your way of presenting the problem solving process all of which in my opinion are equally important to a teacher as knowing all the theory. I think you combined all of your knowledge with effective people skills and managed to quickly explain or elaborate on ideas in a very understandable format- a combination of skills which is quite rear to find.
In addition I found that the study environment you provided within the hotel environment with refreshments and lunch served within the class-room allowed us to remain productive throughout the entire day and eliminate unwanted distractions.
I would recommend courses designed and delivered by Bernd to anyone looking start/improve their current knowledge of any programming language."
(Humphrey Cox, Systematic Trader, Zug, Switzerland, February 2012)


I participated in the SEO and PHP course at the Hotel Hoeri, held by BodenSEO and taught by Mr. Bernd Klein. The Hotel Hoeri where the course was held gave a personal feel to it. The Hotel room where I stayed in was excellent, and the staff members were very professional and friendly. The course room were my course was held had a great view of the lake which made it for a great learning environment as well.
I found my SEO and PHP course at Bondenseo extremely interesting and useful. I had never taking a programming or computer course before and was a bit afraid of what to expect. I thought it would be a long 4 days but to my surprise and disappointment the days went by so quickly. I had so much fun in the SEO and PHP course I wished I had a few more days.
I have to thank Mr. Bernd Klein for my wonderful experience. He right away put my mind at ease from day one, by day 4, I was creating a website using PHP and also using SEO type tools and scripting which I had learnt in the course to optimize the site I had created. The results were phenomenal I have since put many of the points I learnt into practice and I am starting to see positive results not to mention my confidence growing by the day. Overall I thoroughly enjoyed the SEO and PHP course, my stay at Hotel Hoeri, having Mr. Bernd Klein as my teacher, and I look forward to taking many more courses with BodenSEO in the foreseeable future.
(David A. Osho, MBA, The DLO Group KG, Vienna, Austria, December 2011)


"Bernd Klein is an expert in Linux affairs at all levels, and his course provides a very good coverage of both the theory and the applicability of the subject. I attended the recent 'Linux System Administration' course. Even though the schedule was tight - we had the opportunity to look at many of the items in more detail. Bernd is very flexible in responding to specific needs and inquiries. The hotel at the shore of Lake Constance is nice, and we even had sunny weather ..."
(W. Wolfer, Wabern, Switzerland, October 2011)


"The Python course given by Bernd Klein of Bodenseo that I attended at the Hotel Hoeri am Bodensee was excellent. Being relatively new to programming, the topics and the combination of tutorial & practical content made the subject easier to understand. I now feel that I have the tools to be able to go straight into a Python project. It is also good to take a course in such a pleasant hotel in beautiful surroundings."
(Mike Hurst, Data Analyst, Source Capital AG, Zug, Switzerland, March 2011)


"The thoroughly structured training course was enriched with many hands-on tips and was excellently presented. I can recommend this seminar without any reservations to all of those, who want to come to a productive level with Python in the shortest possible time."
(Jürgen Stoll, Schweizerische Bundesbahnen SBB Cargo AG, Basel, Switzerland, February 2011)


"After finishing the Python course offered by Bodenseo, I feel I made the right choice. The topics covered suit my needs perfectly, specially the connection between Python & XML, the instructor is very helpful and patient, he was commited to answering all my questions and making sure that critical topics are fully understood. Finally what was convenient for me is that it was one of the very few schools that offered a Python course using English as the language of instruction, in addition to German."
(Omar Qaise, Spacecraft Operations Engineer, HE Space Operations GmbH, Darmstadt, Germany, December 2010)


"The Python beginners course conducted by Bernd Klein (Bodenseo) was very useful and is a very good introduction for people who are new to programming. The location, where the course takes place, is a nice place for relaxing after the course. It was really a nice time i had at Bodensee. I enjoyed the course as well as the nature."
(Chitra Rajendran, PSI (Paul Scherer Institut), Villigen PSI, Schweiz, September 2010)


The Linux Compact course was very elucidating and really helped me to take the first steps towards using Linux as a reliable, powerful and highly customisable alternative to other Operating Systems. I would also like to congratulate Bodenseo for the excellent choice of course location, where after a full-day course I was still able to relax and enjoy the beautiful surrounding areas of the Bodensee."
(Fernando Klintwort de Almeida, Roche Diagnostics AG, Rotkreuz, Switzerland, May 2010)


I really enjoyed my stay at hotel "Hoeri am Bodensee" for "Linux System Administration Course". I got a lot of competent answers to many questions I kept asking all the time. Not only about Linux administration, we were discussing many related issues as well. Hotel and Restaurant are great! I was even considering to go there for my private holidays in Summer.
(Alexander Lukyanov, Max Planck Institute for Polymer Research, Mainz, Germany, November 2009)


"I participated in the Perl Beginner course at the Hotel Hoeri, which established a really pleasant learning environment. It was accompanied by a small numbers of participants, extensive documentation (slides, books) a laptop for every participant. Bernd as trainer introduced us in a very professional manner into the basics of Perl, but never failed to give us also helpful hints which would be of help even to experienced programmers. Specially he dealt in detail with the concept of regular expressions, thus giving us a comfortable feeling to use it. Also the small course gave us the possibility to get to know each other, exchanging experiences not only confined to programming.I really enjoyed the course and left with the feeling to be prepared starting programming in Perl."
(Johannes Seelhorst, Robert Bosch GmbH, Reutlingen, Germany, June 2009)


"The two training courses that I attended (Perl Starters and Intermediate) were excellent in terms of the content, material and presentations. The ambient was harmonious and very effective. The accommodation and the hotel staff were very helpful and always cooperative."
(Jack Kang, Eurocopter Deutschland GmbH, Ottobrunn)


"The course location, the accomodation and all of the amenities provided by the hotel as well as the pleasant manner of our trainer provided a great learning environment. Bodenseo delivered a well structured perl course with many great examples. The small course group allowed the trainer to really go into detail during the exercises and to incorporate real world tasks brought in by the participants. This is how all courses should be and I can highly recommend Bodenseo's offering to anyone."
(Bernard Blunier, Swisscom AG, Zurich, Switzerland, May 2009)


"A relaxing way of learning new things! I really enjoyed being on the "Fundementals of Perl training". Staying in a nice hotel with a wonderful surroundings felt like a recreation. The course was very well organized and well taught. There were many small exercises which were a great help to gain a lot of understanding from the theory. I'm looking forward to have another training there in the future. "
(Tamas Barany, Alcatel-Lucent Schweiz AG, Zürich, Switzerland, April 2009)


"I have found the course 'Fundamental of Perl' very helpful and interesting. The lecturer has given the lecture in a way which I found very helpful to develop problem solving skills. The course lecture was build in a way that even those who know hardly anything about programming can start with this course anyway. Even experienced persons can get many things in a way. The most important thing is that I have found fun and joy in this course. Also I have found the place of course very relaxing which helps a lot. Not to mention but the accommodation of Hotel and foods were excellent. I will recommend everybody for this course."
(Sheikh Golam Muhammod, LHS Telekommunikation GmbH, Frankfurt, Germany, April, 2009)


"The Perl course topics were very well explained, the exercises gave a good opportunity not only to learn Perl, but also to gain valuable skills on problem solving. I would highly recommend it, whether you are new to programming or not. The lecturer has the ability to explain topics in a clear and fun way. The location also helps a lot to retain knowledge, is very nice and relaxing, I really enjoyed this time!"
(Christian Lete, Swisscom AG, Zürich, Switzerland, March 2009)


In the lovely ambience of Bodensee, I enjoyed a 4 days Linux Training course, giving me full insight into the Powerful Linux OS with its incredible advantages for the Administration, the Management and the Maintenance of the resources of a Computer System. I am fully thankful for instructor Bernd Klein who discovered me these secrets.
(Igor Bozovic, Moxa Europe GmbH, Unterschleissheim, Germany, Dezember 2008)


"I found my SEO course at Bondenseo extremely interesting and useful. I have since put many of the points I learnt into practice and am starting to see some positive results. Overall I thoroughly enjoy the course and the hotel and surrounding were splendid."
(Pleasance Coddington, visitbritain.org, London, England, July 2008)


© The content and the images of this website are underlying copyright as described in the Imprint.